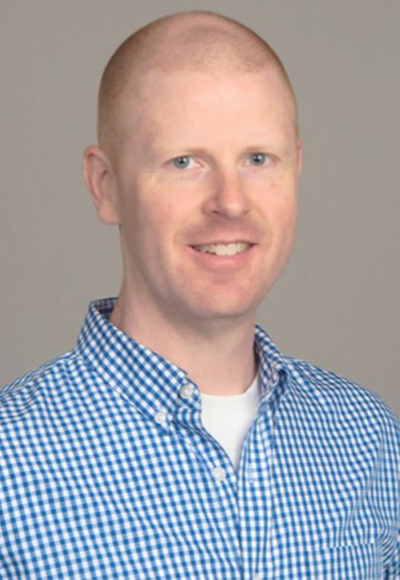 Allan P. Sweet, Esq., is a partner in the Akron law firm of Palumbo & Sweet LLC, with a practice focused in the areas of elder law and estate planning.. He is an estate planning and elder law attorney who works to help individuals and families navigate the complexities of Medicaid planning, preparation of wills and trusts, and the administration of estates.
He helps guide clients through the maze of available public benefits to obtain necessary care while generally preserving assets for a spouse, children, family, or charities. When possible, he works to plan with clients before needs arise because to provide the best opportunity to meet their goals. When that isn't possible, he works to make the best of the adversity that aging sometimes presents unexpectedly and help them to obtain public benefits.
Sweet works with clients regardless of age in preparing key documents such as wills, powers of attorney, advance directives, and, when appropriate for their goals, trusts. Being a parent of two young daughters, he is sensitive to the estate planning needs of clients with minor children and counsels them on documents to name guardians and provide structure for transferring their property in the event of an untimely death.


EDUCATION
Sweet grew up in Northeast Ohio, graduating from Akron's Firestone High School. He then made his way to Mount Union College where he earned Bachelor of Arts degrees in Business Administration and Spanish. After that, he attended the Cleveland-Marshall College of Law at Cleveland State University to earn his Juris Doctorate.
"My journey through law school was not traditional—I went in the evening while clerking at a law firm during the day. That practical experience gave me a much broader legal education that I use every day to serve my clients," he said.
BAR AND PROFESSIONAL AFFILIATIONS
PERSONAL
Sweet lives in Akron with his wife and two daughters. The family likes to spend time outdoors by hiking and traveling. He loves access to parks here in the region and volunteers his time to help keep local parks strong. He is the current board president and co-founder of the Akron Parks Collaborative. He also has served as a board member and past president of Friends of Metro Parks.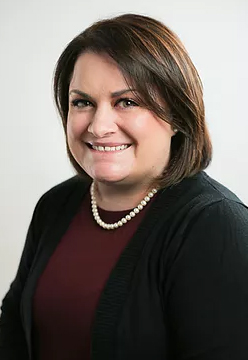 Elizabeth Durnell-Maier founded Durnell Maier Law, LLC, to be a caring and knowledgeable elder law practice dedicated to helping seniors and their families with the many legal challenges they face, including paying for the care they need and protecting their beneficiaries. Elizabeth is a Certified Elder Law Attorney through the National Elder Law Foundation and the Ohio Bar Association.
Over the past decade of working in elder law, Elizabeth has assisted hundreds of families qualifying for government benefits they didn't realize were available to them, along with preserving a portion of their assets at the same time. She has also helped hundreds in setting up the proper documentation to ensure that their loved ones didn't have the hassle, publicity, or expense of probate before opening Durnell Maier Law.
After seeing so many worst-case scenarios over the years of clients facing probate and losing their assets, Elizabeth has led countless seminars educating Ohioans on the importance of having a proper plan in place. She is passionate about teaching clients how to avoid all of them, creating the best-case scenarios for their future instead.
Elizabeth belongs to the Ohio NAELA chapter, the Ohio State Bar Association, the Shelby County Bar Association, the Sidney Kiwanis Club and sits on the New Choices Board of Directors, where she is currently the President. She is also a member of Sts. Peter and Paul Catholic Church in Newport where she also lectors.
Outside of the office, Elizabeth can be found exploring local restaurants and at a game cheering on the Xavier Musketeers along with her hometown Houston Wildcats!
EDUCATION
BS, Xavier University (2005)

JD, Florida Coastal School of Law (2007)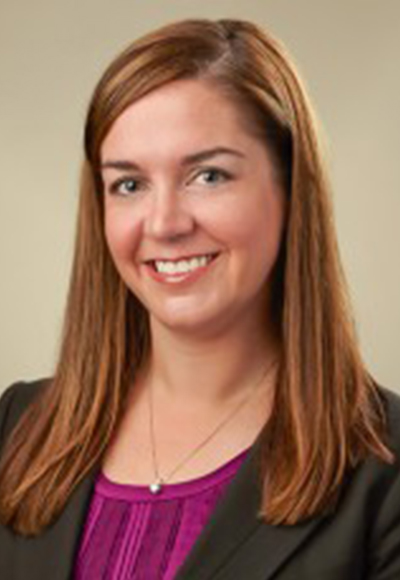 Certified as an Elder Law Attorney by The Ohio State Bar Association and The National Elder Law Foundation, Ashley Shannon Burke, Esq., represents clients in the areas of Elder Law, Estate Planning and Probate Administration and is admitted to the practice of law within the State of Ohio, the Commonwealth of Kentucky, and the District Court for Southern District of Ohio.
Ms. Burke advises and assists clients on Medicaid, estate planning for families with disabilities, lifetime gifting and transfers at death, asset protection, and with trust and estate administration.
Ms. Burke obtained her law degree, Cum Laude, from the University of Cincinnati College of Law in 2009. In 2006, she earned her Bachelor of Arts in Sociology and Criminology, Summa Cum Laude, from The Ohio State University.
She is a frequent speaker on Elder law and Special Needs law matters and participates in various community organizations involved with providing services to consumers who are disabled.
Ms. Burke's law firm, Burke & Pecquet, LLC, is an individual and family focused practice that provides Elder Law, Special Needs, and Estate Planning services to Southwest Ohio and the Cincinnati Area.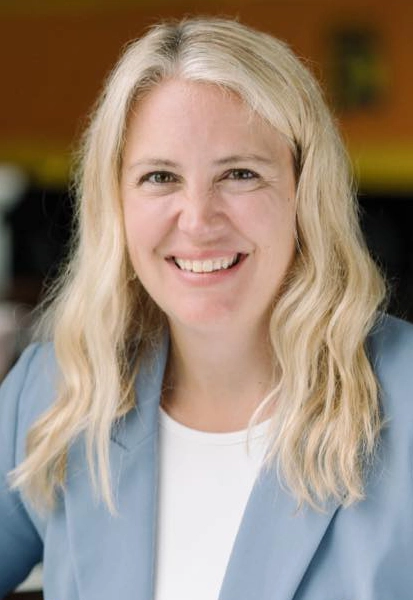 Kim Estess, Esq., is dually certified as a specialist in elder law by the National Elder Law Foundation and the Ohio State Bar Association and certified as a specialist in Estate Planning, Trust, and Probate Law by the OSBA.
Her practice focuses on estate planning, estate administration, elder law, asset protection, Medicaid, special needs planning and guardianships.
"I firmly believe that providing outstanding service requires more than just excellent legal work — it also involves taking the time to establish a strong relationship with each client in order to truly understand their unique family situation and goals," she says.
Firm